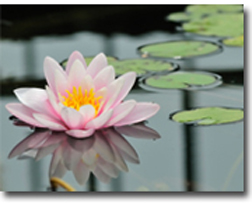 Massage Therapy

Structural Therapy

Energy Balancing &
Spiritual Healing

Heart Biofeedback

Classes & Workshops

Guidance for
Heart Meditation




for Relaxation & Rejuvenation
This gentle flowing massage is based on the Esalen massage and is a wonderful antidote to physical and emotional stress. It soothes and sedates the nervous system while encouraging increased circulation of blood, lymph, and energy. Though gentle in its approach, this massage can also be deep (with the client's permission) to address muscular aches and pains, as well as the removal of lactic acid from the muscle tissues.

The synergistic effect of this technique, the perfect music, and a natural healing environment is quite successful in producing endorphins (one of the body's natural opiates) and quite often the recipient will experience a very pleasant altered state of consciousness.
Massage Therapy is useful for the following:
Emotional stress
Anxiety
Chronic fatigue

Muscle soreness
Depression
Aches & pains

Mental Stress
Grief
Fibromyalgia
Please feel free to call Carla at 847.367.8842 or send an email with any questions.